ALL IN ON CORPORATE RESPONSIBILITY
After a little more than a year in the role, Brian Keegan, Canadian Linen's Safety and Sustainability Officer (SSO), has made corporate responsibility his main focus. Find out what keeps Brian busy and what's on tap for the year ahead as SSO of an industrial rental uniform and linen company.
'Safety and Sustainability Officer' isn't a common title. How did such a role arise?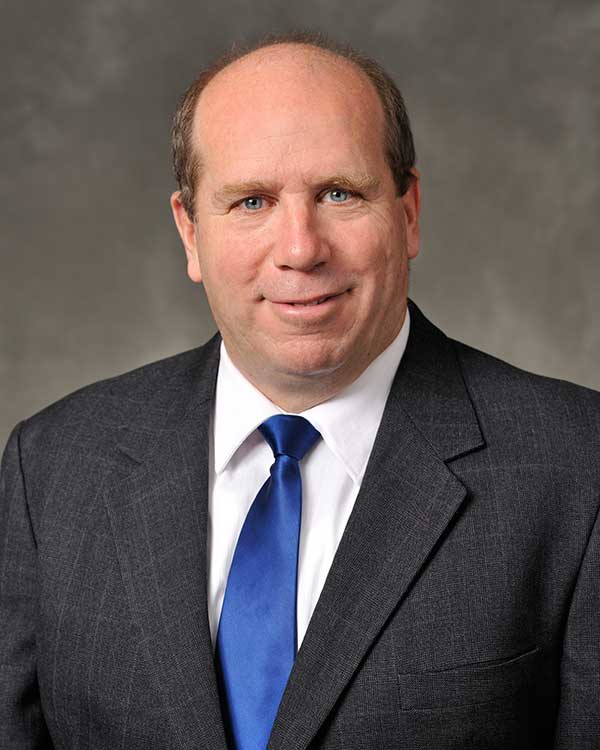 Sustainability is becoming increasingly important to our key stakeholders, including our existing and prospective customers, employees, business partners and family owners. Canadian Linen created this position in order to focus and accelerate our efforts to become the industry leader in corporate responsibility through environmentally friendly operations, employee health, and safety and community well-being.
For me, this new position is just another step in my life journey. Safety and sustainability have always been at the core of my expertise and they're also my passion. As our organization and industry continues to evolve, there is an increased opportunity to put my experience and knowledge to good use and assist others in improving our work environment and the world around us. Moving forward, I will provide consistent guidance and leadership across all functional areas as they relate to safety, compliance and corporate responsibility.
Describe your key responsibilities.
It starts with our priority to get "everyone home safely." That's my first responsibility. Next, I promote corporate responsibility throughout the organization and among all employees, identifying areas where we can improve safety and efficiency and reduce our impact on the environment. Supporting and engaging the field to reduce risk in our operations underscores everything my team and I do.
What is your involvement when it comes to choosing vendors and partners?
Our commitment to our core values and corporate responsibility guides us when selecting a vendor. As SSO, I can offer direction and assistance in making those decisions and encourage our product teams to choose vendors that demonstrate ethical and sustainable business practices. And following our established selection process, vendor guidelines and ongoing monitoring ensures our vendors are operating safely and ethically. Fortunately, our major vendors demonstrate a high level of sustainability and responsibility that meets our standards and our customer requirements.
In your view, what were some of the highlights of 2016?
Empowering my staff is the biggest accomplishment. They are out there every day, supporting our field operations and making an impact on our organization and the communities where we live and work. We've also continued to make great progress in fleet sustainability by increasing our use of alternative fuels, and we've made significant operational improvements as a result of the Clean Green and Hygienically Clean certification process. These two voluntary programs have external auditing components and our active participation demonstrates a commitment to improving our workplace and environment. We've also strengthened safety compliance throughout our operations, which isn't easy with the amount of turnover we have in the industry.
What's currently on your agenda?
Moving forward, we're going to be more engaged and develop better training. We'll work closely with the operational leaders to improve employee behaviors so that our employees are making good choices every day. Our hope is that we train our employees well and they understand the importance of a safe workplace. If we can do that, we will have accomplished a significant goal.
To do this, we're going to be working with field operations to make sure there is a comprehensive set of instructions and training materials that can be used to execute jobs more safely and efficiently. Modifying behavior leads to fewer accidents and greater efficiency leads to sustainability. And in the end, we will have made our company a better place to work.
For most jobs, branches can use the exact same training materials. But as you go deeper into the training experience, you may have some variation depending on who is doing the training. We're going to focus on standardizing the training and making sure safety instruction is more consistent across the organization.
In the plants, we will augment our monthly training topics and support local safety committees in their efforts to increase workplace safety through improved meetings and inspections. These actions are driven by the branches, and we are encouraging high participation and engagement on these items.
Learn more about Canadian Linen's commitment to safety, employees, communities and environment in our Corporate Responsibility Report.
---
PEOPLE YOU CAN COUNT ON®
Learn how we make your life easier with brand-building solutions to keep your employees and facilities looking their best.