Food Processing Uniforms
Uniforms are a must-have for your industry. Equipping your employees on the floor with the right food processing apparel is critical to keeping production running. And having safe, sanitary garments is essential to preventing cross-contamination. Being short on uniforms – even for just one employee – may slow down production. And having a late delivery may shut down production altogether. The professionals at Canadian Linen can help provide your employees with uniforms that fit correctly, are clean and hygienic, and are delivered on time.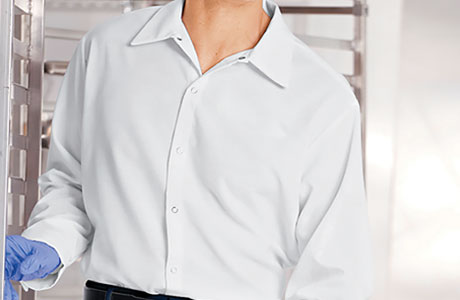 SHIRTS
Our pocketless and snap-front shirts meet industry quality control standards.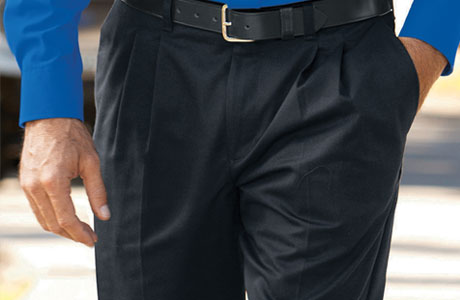 PANTS
Bottoms featuring comfort and style with superior colour retention and soil release.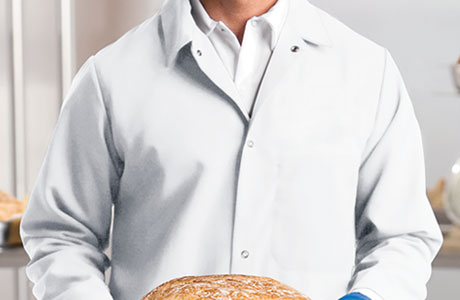 BUTCHER COATS
High quality butcher coats provide safety and keep up with your day.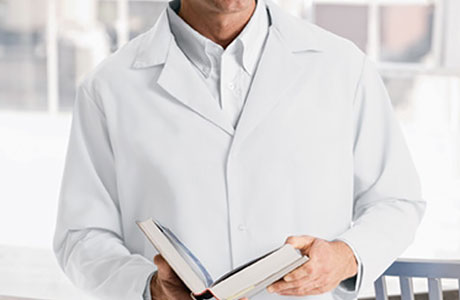 LAB COATS
Improve employee hygiene with full-coverage lab coats.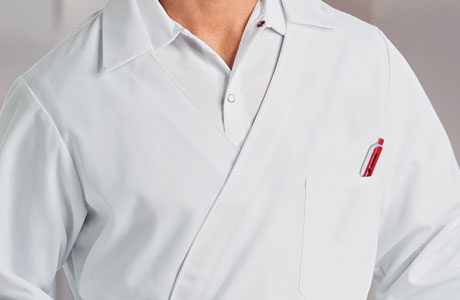 WRAP COATS
Enhance your food safety efforts by choosing wraparound coats.
Working For You, With You
Canadian Linen has been in the business of providing uniforms and laundering services to the food processing industry for nearly 100 years. The most important thing we've learned during this time is to listen to our customers. We hope to become more than a supplier to our clients — we want to become a partner you can trust to deliver top notch customer service and products for all your needs.
When we say we want to be your partner, we mean it. Another thing we've learned along the way is that to serve an industry well, you have to know that industry well. That means we've done our homework to figure out what you need from your uniforms. We make sure our products not only meet professional standards, but also meet your expectations. When it comes to laundry and uniforms, we give our partners peace of mind.
---
The One-Stop Solution For All Your Uniform Needs
During the account installation process, our sales and service teams will measure each employee to help make sure garments fit as they should.
With our Complete Customer Care (C3) program, you'll have quarterly management visits — along with regular contact with your Customer Service Representative (CSR) — so you know that any issues will be addressed accordingly and you'll receive quality service. And with our Customer Portal, you have 24/7 access to your account and our service teams.
To learn more and receive a complimentary audit of your current account, contact us today and schedule an appointment with our sales team.
We're Here to Help!
Call 855-326-0940 for the branch nearest you or click below to contact us.