NEGOTIATING FOR GOOD
Many companies have an in-house legal team, but do you know what actually happens in that esteemed department (besides writing lengthy contracts that most of us are afraid to read)? We recently chatted with Theresa Schulz, Canadian Linen's Vice President, Secretary and General Counsel, to learn about everything that goes on in the world of laws, liabilities and litigation. Schulz was recently named a 2017 Women in Business honoree by the Minneapolis/St. Paul Business Journal. Read on as she speaks to her career path, the landscape of females in leadership roles and what's on her to-do list for 2018.
How long have you been with Canadian Linen?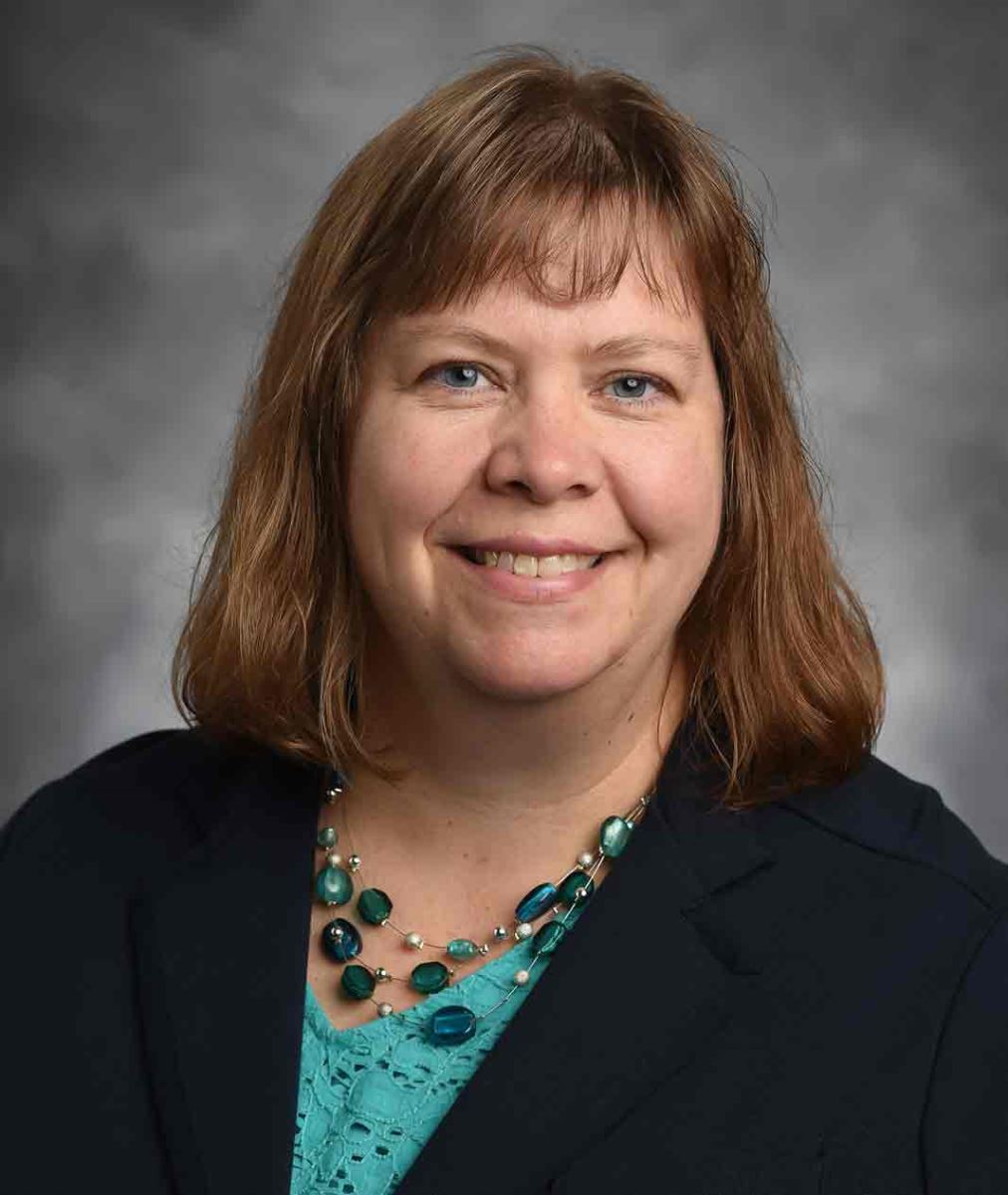 It's been just over six years. I started in HR as a Director of Human Resources and Labor Relations managing union negotiations and contracts. Prior to my arrival, we had never tried to standardize the labor function; it was very decentralized. Each branch would negotiate their own contracts and over time, they became very different. So we wanted to centralize the process and have a "single voice leader" approach. Essentially, we wanted to make sure our contract terms were more similar than not. And that takes time because you can only negotiate the terms of the contract when it expires.
Tell us about your role as VP, Secretary & General Counsel.
I'm an attorney, and I had worked at a law firm straight out of law school. Then I ran my own law firm for about 12 years. So this legal role felt like a natural move for me. My role now is very different from what I was doing in HR, but it's been so much fun. In my HR role, I was focused on supporting the union branches. Now I'm supporting the whole company so I'm working with more people in the corporate office than I ever did before. My reach is much broader now.
My team is responsible for handling all the litigation for the company – everything from an employee complaint to a property matter. We manage all of our outside counsel. If there's an arbitration, mediation or trial, our legal team is involved. We also maintain our right to do business in different states and provinces and ensure our company is in good standing.
In terms of contracts, we will review contract terms for Corporate Accounts and other agreements, including vendor contracts, non-compete agreements, confidentiality agreements, separation agreements and settlement agreements.
We also own the areas of insurance and risk. Risk could be anything from a driver getting in an accident or a hurricane damaging one of our buildings. We secure all lines of insurance, and we ensure that the company has all the appropriate coverage.
You also work with the Canadian Linen Board of Directors, correct?
Yes, working with the Board of Directors is part of my job too. I'm the Corporate Secretary so I attend the board meetings, keep the meeting minutes and maintain the corporate record books. Our team also helps with the annual shareholder meetings by preparing the ballots for electing new board members. I'm also responsible for tracking and transferring shares for our shareholders.
Which internal teams do you partner with?
I truly enjoy working cross functionally. One of the things that has been a great learning for me is working with the environmental team. For example, we have properties that we've acquired over the years, some of which were former dry cleaners. There are local and federal laws that determine how we remediate the property and bring it up to a condition where it can be used for different purposes.
I also help out when we're trying to buy or sell properties and business entities. We review all the leases of our buildings and work with the finance and operations teams on mergers and acquisitions. There are some acquisitions where we don't necessarily need their building or equipment but we want to purchase their customer list and take over their customer contracts.
You're helping head up the company's Women in Growth group. How did that idea come about?
Each year we have a Leadership Summit, and I was noticing more women in this group, which is a great thing. A few of us started talking during a break at the last summit and wanted to continue that conversation outside of the meeting. We really want to attract and retain more females in leadership roles at the company. We want to give people more mentorship opportunities and help women grow into leadership positions. We're still figuring out where we want to go with this and how we can make a positive impact, but we've had tremendous support from our current leadership team. We'd really like to see more women in the service department across our branches because that department is often a feeder of talent into the general manager pool.
Talk about being a female in a leadership role in an industry that is predominately male.
Leadership in the industrial laundry world is heavily male. When you visit a branch you see females in production and administrative roles, but the service department tends to be mostly male. It's not unlike the legal industry historically. I'm kind of used to it. And that's why Women in Growth is so important – how do we move the needle. We're learning from other companies in terms of what has been successful for them to hire and develop female leaders. And our board of directors and leadership want more diversity. We're figuring out how to get there.
What are some of your team's initiatives for 2018?
Recently we've been heavily focused on our insurance program. We used to work with three insurance brokers and now we've consolidated to one broker who could handle both the Canada and U.S. business. We chose one, which will save the company a lot of money each year going forward. And now we're working on standardizing insurance plans across the company. This will help us to cut significant costs in our insurance program while making the program more robust.
We're also updating and revising our standard rental services agreement across the company. Because we have so many different types of contracts and they are handled by so many different areas of the business, we want to provide a structure for acceptable contract language. We don't have the capacity to look at every single contract yet we want to give guidance. So we're developing standard terms and "best-case" language we'd like to see and identifying language that we never want to see in a contract.
Now that we've taken a peek into the future, let's look back at some of the accomplishments you're most proud of.
There have been a lot of them! I'm really proud of the work we've done this year in standardizing our insurance program. Any time we can save the company money, I'm thrilled. And we got a better program as a result of it.
One of the first major directives I was given in my labor role was to negotiate out of union pension plans. Over the last couple decades, they have not been run well and many were losing assets. Employee benefits were getting cut because the funds were not doing well. We're talking about loyal employees who have spent years with the company and are counting on this pension, and it's not going to be there for them. We had to get our people out and give them a better retirement plan. Our goal was to move them out of the union pension plans and into the company 401k plan. That required a lot of negotiation with the union. We ultimately got out of every single one of them that came up for renewal. I felt really good about that.
---
PEOPLE YOU CAN COUNT ON®
Learn how we make your life easier with brand-building solutions to keep your employees and facilities looking their best.