What's in Your Kitchen?
As a chef, baker or bartender, you know how valuable your gadgets are. They can help you do your job more efficiently and safely. Kitchen tasks become simplified and convenient with the right tool. You may even pick up new techniques that you can add to your dishes.
We've cooked up a list of 10 tools to round out any well-equipped kitchen. You'll notice some classics, trendy picks and indulgences. Let's dig in.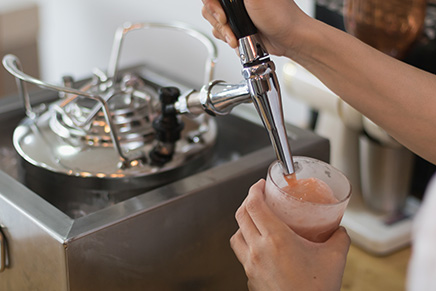 Nitro kegs and taps – Cold brew coffee is popping up everywhere! In fact, it landed on the National Restaurant Association's hot trend list for 2018. The creamy, smooth texture comes from nitrogen gas. The cold brew craze is also catching on with tea and kombucha.
On-site composting – According to the EPA, 60%-80% of garbage produced by restaurants was food waste. Restaurant owners have choices when it comes to managing food waste – a haul-away service or on-site efforts. Compost bins (and a dedicated plan) can help reduce greenhouse gas emissions and restaurant waste from ending up in landfills.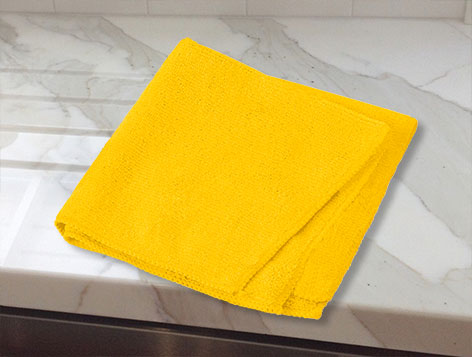 Kitchen towels – Your secret weapon in clean, the microfibre towel can hold six times its weight in fluid and is twice as absorbent as a cotton towel. And because microfiber dries faster than cotton, bacteria growth is reduced.
Multi-tap water dispensers – Easily offer still and sparkling water from the same machine. A multi-tap dispenser conveniently serves up water at various temperatures. Look for optional built-in flavor shots and syrups to hit the market soon.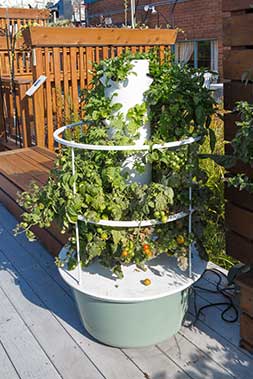 Hyper-local sourcing – Get ultra-fresh flavors by growing your own veggies and herbs. If you don't have extra real estate to take advantage of a rooftop garden, go vertical. Aeroponic towers are great options and take up very little square footage.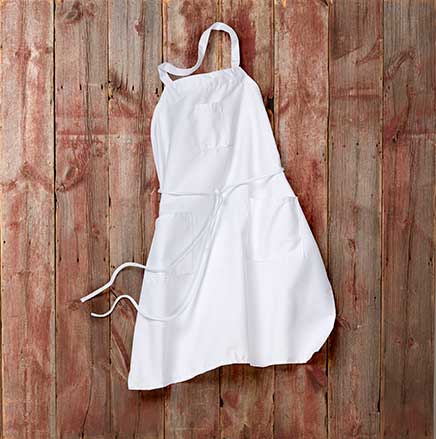 Aprons – A good apron checks all the boxes – comfort, protection, style, durability and functionality. Whether you reach for a bistro, bib or waist apron, make sure it reflects your brand's image and offers enough pockets for all your necessary gear.
Mortar and pestle – Global flavors are hot. Grind your own spice blends with a handy mortar and pestle. Think harissa, curry paste, garam masala, za'atar … and don't forget guacamole! You can control ingredients and costs by going DIY.
Spiralizer – Zoodles are still a thing, and the pasta substitutes may be here to stay. Make short work of turning zucchini, carrots and cucumbers into noodles with a commercial spiralizer. They are a fun gluten-free menu option.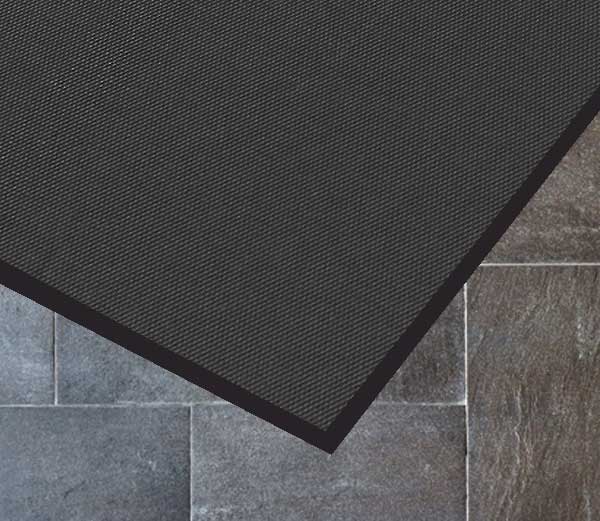 Anti-fatigue mat – Nobody enjoys long shifts on their feet, but an anti-fatigue mat can provide some comfort. Strategically placed at the host stand, behind the bar or in the kitchen, these mats take the pressure off tired feet, knees and backs.
Sous vide cooker – Not only does sous vide cooking achieve ideal texture, taste and tenderness, it can also aid with food safety. Using sous vide devices provides added assurance that meats are held at precise temperatures as dictated by food safety regulations.
Knives – Some chefs may say knives are the single most important tool in your arsenal. Quality knives mean consistent slices and cuts. A properly sharpened knife can save you prep time, not to mention a chopping accident. When a knife is dull, it tends to slip off what you're cutting and fingers may get in the way.
---
PEOPLE YOU CAN COUNT ON®
Learn how we make your life easier with brand-building solutions to keep your employees and facilities looking their best.